SCBA Cylinder Storage Rack
Protect your SCBA cylinders from casual damage, in the fire station and during transport, with our solid build and attractive SCBA cylinder storage rack.

Polished diamond plate aluminum and 12 sturdy and durable cylinder tubes.

The SCBA cylinder rack is available for mobile applications such as fire trucks and mobile air trailers. It is available with a dolly and removable panels.
SCBA valves in rack protected with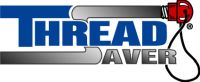 AC70032-12
• 12 Cylinder Rack - Call for price
26 1/2 w x 26 1/2 d x 35 h - 300 lbs.

AC70032-15
• 15 Cylinder Rack - Call for price
26 1/2 w x 26 1/2 d x 43 1/2 h - 390 lbs.

AC70032-18
• 18 Cylinder Rack - Call for price
26 1/2 w x 26 1/2 d x 50 h - 475 lbs.

AC70032-21
• 21 Cylinder Rack - Call for price
26 1/2 w x 26 1/2 d x 61 1/2 h - 550 lbs.

AC70032-24
• 24 Cylinder Rack - Call for price
26 1/2 w x 26 1/2 d x 70 h - 625 lbs.

18, 21 and 24 Cylinder racks are sold in modular units and are to be bolted together upon arrival.

Also available:
A removable front door is available for mobile SCBA cylinder transporting.
AC70032RD-12
Call for price

Pass-through removable front and rear doors.
AC70032PT-12
Call for price

Shown with optional mobile dolly with casters.
AC70032-MC
Call for price

Call today ... 800-523-7222